mumpe master thesis, 2023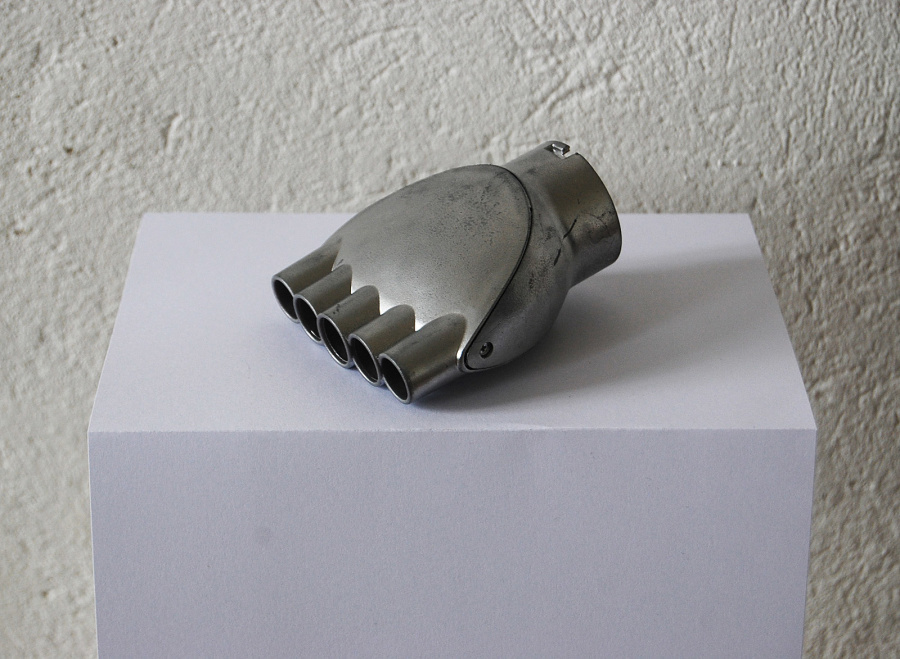 The title of this found object is changed every year. Those titles become a text or list as the years pass. Only the current title is applicable.
I started this work to look at a thing again and again, but in a very slow rhythm and within a time span that practically covers the rest of my life. To create a text like that, with long breaks in between, results in forgetting very much. Why one has chosen this or that title at one time becomes obscured again.
Steno für Weltlinge, was?, 2009
wie ein Atem ohne Zug, 2010
nichts Genaues schaut sich an, 2011
Können: gekannt, Kippeln: gekonnt, 2012
Hallos, Geschwätz und Schulterschläge, 2013
Pan-adapter, 2014
…und Schlüssel zum Snæfellsjökull, 2015
Kaltrelikthandschlagshochleistungsverträge, 2016
eu, 2017
schon passt es, 2018
Obwohl ich es ernst meine, 2019
a Nyaya argumentation, five-membered, 2020
buvez de l´eau, 2021
von der Hummelpumpe, 2022
mumpe master thesis, 2023